Disabled Children's Charity in Kent
Dragon's Retreat
Dragon's Retreat is an independent registered children's home providing overnight care as a short break for children and young people up to the age of 18 years.
CALL 01322 668501
There are 6 fully fitted bedrooms, a fully equipped kitchen, playroom and a lounge so your child can learn independent skills but also relax and have fun with friends.
Dragon's Retreat is an Independent Short Break unit providing overnight care as a short break for children and young people up to the age of 18 years.
We provide a home-from-home enriching experience, promoting independent living skills and ensuring your child or young person has fun whilst staying with us.
We also work closely with professionals such as social workers, schools and doctors to ensure a consistent approach to the young person's care. Dragon's Retreat is Ofsted Registered.
Our facilities include:
6 fully equipped bedrooms
Fully fitted wet room
Height adjustable hydro bath
Soft play area with colourful ball pit
Sensory room
Secure garden with interactive play equipment
Communal lounge with large flat screen TV/DVD and computer.
Playroom with lots of toys, sensory equipment and games consoles
Kitchen with height-adjustable work surfaces
Lift to the first floor and hoists
There is also a large garden which after a large capital appeal is being completely renovated to provide a full inclusive space for all young people to enjoy.
For further information please contact Robin Adams.
Policies for Dragon's Retreat
Beams in 360º View
Below is a 360 view of our facilities at Beams so that you can see all that is on offer for your child when they stay with us for respite care, a short break, or our after-school clubs.
Please take a look and use your mouse to help you move through each room.
This film was produced to support Beams by Pete Bresser, Bresser Photography & Digital Media www.bresserphotos.com.
If you would prefer to visit Beams so see the facility first hand just give us a call.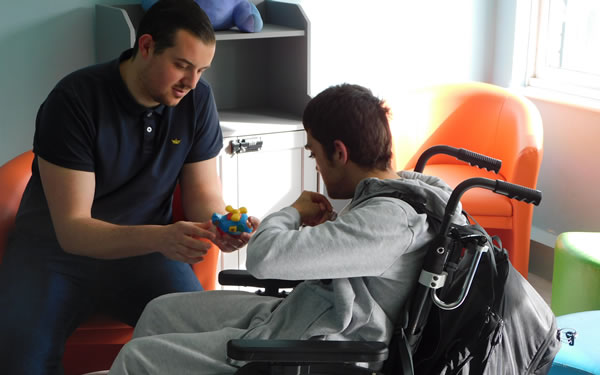 Referrals are welcome from social services within any local authority or any other professionals working with your disabled children or young person.